Wedding Event Design
Event design is about designing beyond the flowers.
Developing your style, figuring out what it is that will make your wedding special, unique and personal, and then pulling together all of the vendors who will be a part of that - linens and decor rentals, lighting, stationery, cake design - is all part of the process.
To me, a beautiful event isn't one that has every single little detail that Pinterest shows you, but rather a wedding where the design components are considerately planned, and thoughtfully styled and executed in a personal way. I love taking all of the bits and pieces that you've imagined and lend my experienced eye to bring it together into a cohesive, well-designed event...not a wedding that you've already seen on Pinterest, but a wedding that honestly reflects the two of you.
Full floral and event design is ideal for those couples who desire a beautiful event, but aren't sure how to put it together themselves. This service is particularly beneficial for couples who live out of Winnipeg, and are planning their weddings from afar. This is not a coordination or planning package, but rather focuses on all of the aesthetic details. You'll still be in charge of all of the planning, but you can trust that the visual side of your wedding will be pulled off without a hitch.

After all, a beautiful space produces much more than just a beautiful space.
My goal is to help you create a celebration that looks and feels like you. Rather than using Pinterest as your inspiration, we'll use YOU.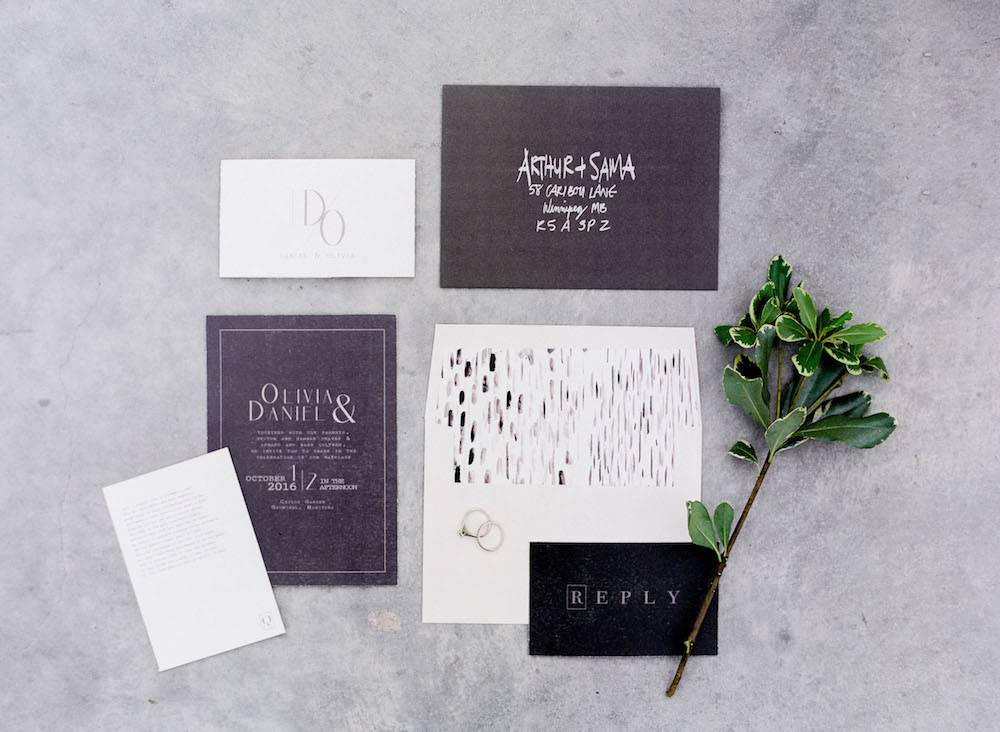 Walk-Through and Mood Board Creation
We begin with a walkthrough of your ceremony and reception spaces. I will conceptualize everything from floor plan and flow to colours and lighting, creating a customized event design mood board and design brief that will guide the rest of our decision making.
I recommend specific wedding vendors, products, and ideas to help us complete the vision, with detailed suggestions on colour palette, texture, lighting, stationery, linens and rentals, unique touches, bridal party attire, all while considering the features and limitations of your venue.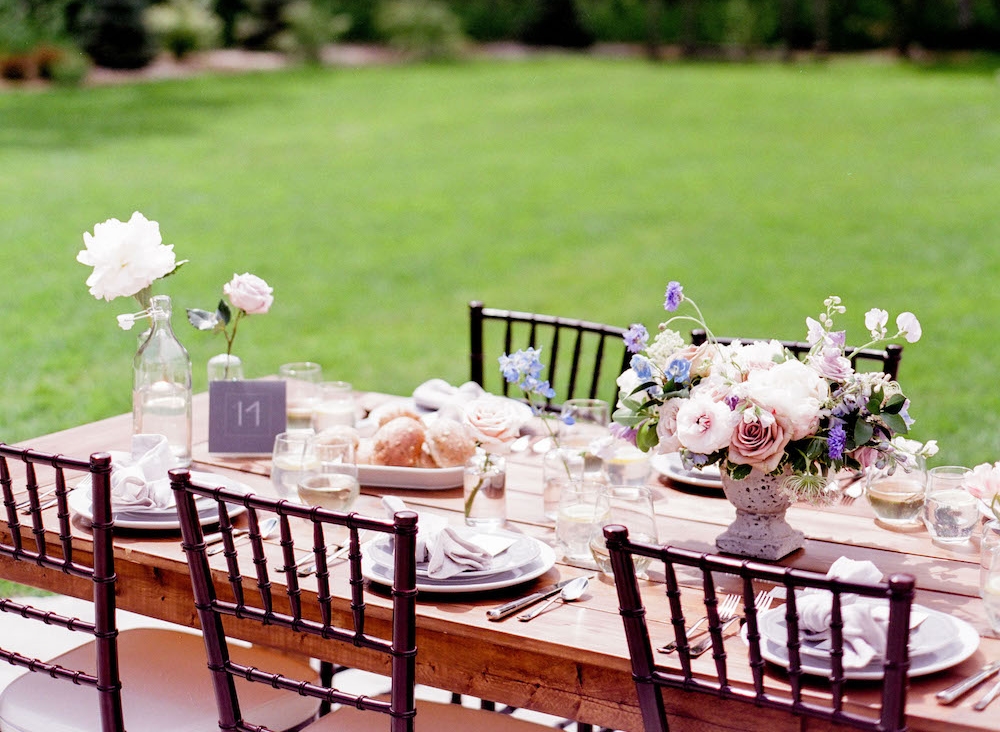 I arrive ready to execute our plans and vision. I'll take care of the aesthetic details, working with suppliers to ensure a timely and smooth set-up, and making sure the little details and accents are not missed.
"Working with you was so enjoyable and such a seamless experience. I had not one doubt about the process and trusted your vision and quality of work." - Stacey and Mike
Event design is offered exclusively to floral design clients and limited dates are available each year in order to provide clients with dedicated service.

Event design fees start at $699.